Fishing: As well as the leisure lakes, for the more serious Angler there are many other local lakes dedicated solely for fishing. Visitor permits are easily available and at some venues you simply turn up and pay for what you catch and keep.
Golf: There are three golf courses within easy reach of La Tremoulie. Two have 9 and 18 holes and one 18 holes.
Go Karting: There is a large go karting track in nearby Teyjat – noisy – but fun for all the family!
For the more adventurous – white water rafting and mountain climbing are also available – we do not have firsthand experience of these activities!
In the meantime, to whet your appetite, you may wish to visit the local tourist board: www.perigordverttourisme.com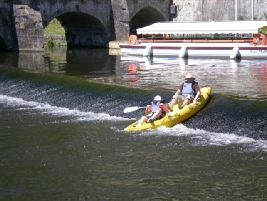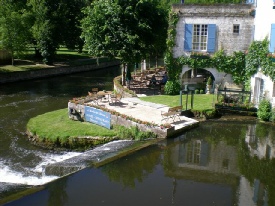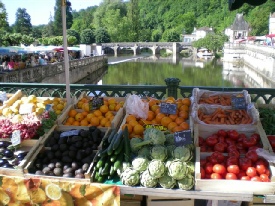 A trip to beautiful Brantome (just 45 minutes drive) known as France's Little Venice, is a must! Friday is market day and there are so many bars & restaurants overlooking the river, you will be spoilt for choice as to where to have lunch! Visit the ancient monasteries and shops built into the cliffs and explore the cobbled streets and courtyards.
Canoeing is very popular and there is a wide choice for different skill levels. Even the inexperienced can have a go (providing you are over five years old). You will be kitted out with a life jacket, plonked into a canoe, and left to paddle your chosen route, often to the amusement of spectators on the many bridges. Or just relax in a bar with a nice cold drink and people watch!
There is much to do and see to suit all tastes, ages and abilities within easy reach of La Tremoulie.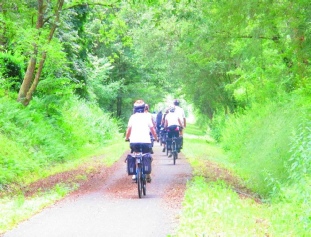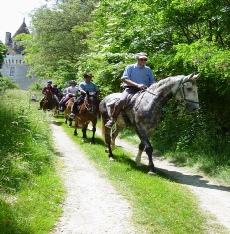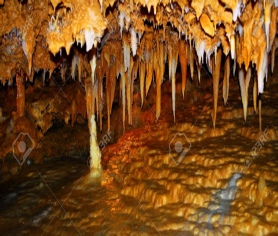 Walking and Cycling: There are numerous marked trails for hiking and biking varying from a couple of hours to a full day (bicycle hire is available with free delivery and collection). One such trail circles the village of Champniers et Reilhac, actually passing Chez John. Or, pack up the picnic basket, take off and see where you end up!
Horse Riding: Widely available for all ages and abilities, a lovely way to explore the local countryside. Donkey trekking (for children) is also available very close to home!
Adventure Parks: There are two parks within easy driving distance.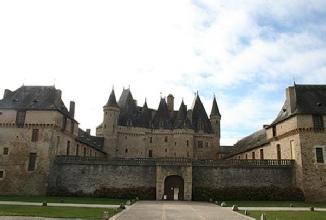 Historic Sites, Ancient Caves, Chateaux, Castles, Museums, Vineyards and Art Galleries
Far too many to list, but we endeavour to keep up to date details of all the local attractions in the gîte.